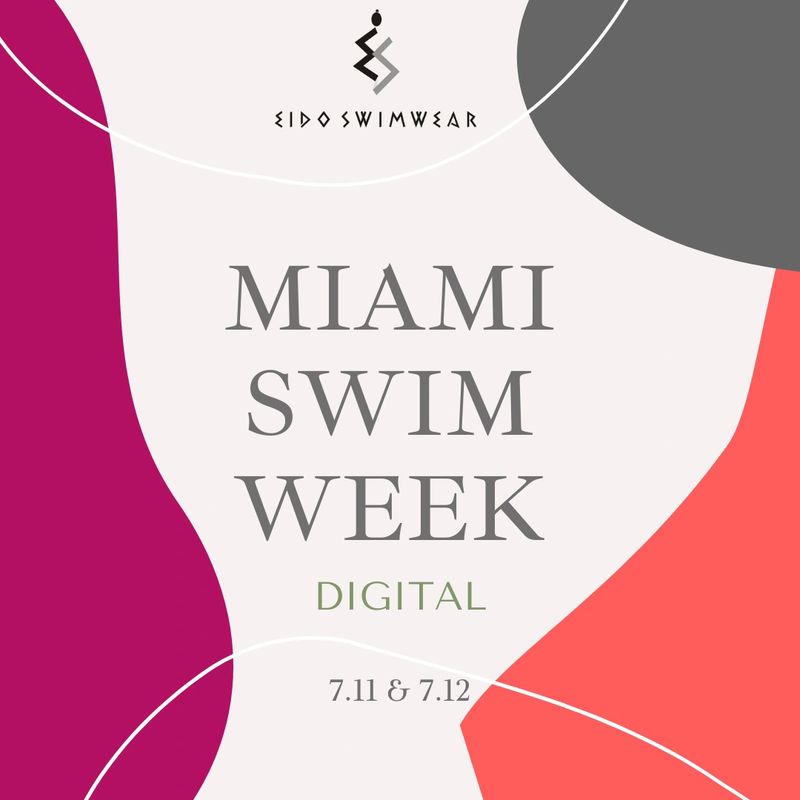 Eido Swimwear goes digital for its annual Miami Swim Week show despite the cancellation of Miami Swim Week this year. This summer, the brand releases a collection of swim-leisure pieces in cognizance of this tough time the world has had to spend at home due to COVID-19 and the mental and emotional health issues individuals and families have had to confront.
In 5 years since Eido Swimwear launched, 2020 will make it the first time the brand has not put together a runway show during Miami Swim Week. These shows are usually very key to the brand's identity of women aggrandizement and empowerment because of the visual representations and awareness-activism ingrained into each show in order to inspire women to hone personal confidence and make apparent a grace that already exists within. The brand approaches fashion with a different and pulsating purpose that is much needed in the communities it reaches.
The brand has spent the last four months highlighting some community sheroes as the fore-front of the fight against COVID-19 through its Wonder Woman Initiative using the digital space for effective virtual connectivity and a sense of community despite restrictions on in-person large gatherings. For the Eido Swimwear Miami Swim Week digital show, getting models back to work was very important considering the major impact of COVID-19 the fashion industry. As part of the show, models Dazzly Rizo, Karina Voz, and Ann Neika got to share on their experience with the many emotional changes experienced during this time. These changing times have inspired the brand's Summer 2020 collection "Home Is Within" - A collection of hand-stitched pieces with hand-braided details that can be worn three to five different ways at home or out and about. A bonus within the Summer 2020 collection is a 3-suit limited edition collaboration between the brand's Creative Director Tayo Ishola and Queen Beauty Universe 2019 winner Sunneva Sif.
The brand has also launched its Eido Luxury product line for Summer 2020, a range of hand-crafted, natural products for the Eido Woman's needs, to complement the lifestyle she deserves. Whether she's vacationing on a fancy island or at home, she can maintain the same level of wellness and luxury at all times. The new luxury product line ranges from natural luxury oils, cremes, therapeutic candles, to footwear.
Go behind the scenes with Dazzly Rizo, Ann Neika, Karina Voz, and Tayo Ishola below:
Eido Swimwear Miami Swim Week Digital Team:
Doug Douglas and Captured Media Photo
Dennis Actual and Junichifuse Media
DX2 Model Management